Private Singing Lessons – Coolum Beach & Maroochydore
Producing Excellence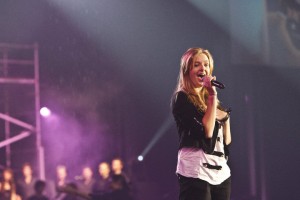 Whether you are a beginner or a professional singer, private singing lessons from our teachers can help you to achieve your dream.
All teachers have studied voice at either Perth Conservatorium and/or Queensland Conservatorium Griffith University and graduated with High Distinction in the Graduate Certificate and Graduated Diploma in Music Studies / Vocal Pedagogy. All teachers have an extensive background as professional singers.
Our teachers are members of ANATS (Australian National Association of Teachers of Singing) and are informed continually of new developments in Voice Science and regularly attend Voice Seminars with International and National leaders in this field.
Private instruction with one of our voice teachers will provide students/clients with individual guidance and a comprehensive training program to develop a well-rounded, adaptable technique and an individual, personal vocal style, necessary for excellent performance. Emphasis is on free function and healthy vocalising needed for contemporary singing, which includes, breath management, body alignment, maintenance of vocal health, articulation, and coordination of your instrument.
Private Singing Lessons For Children and Adults
All private singing lessons for children and adults are conducted on a one-to-one basis at a fully equipped studio.
No previous experience is needed, and lessons are available for both the development of professional singing ability and for fun and personal growth. You may take lessons to build your confidence for an audition or specifically for an event at which you wish to perform.
Whatever the motivation, you will quickly hear improvement in your singing.
Genre and Repertoire
All teachers teach contemporary styles including Pop, Rock, Jazz, and Musical Theatre. Whatever your stylistic choice, you will be equipped to branch out into any style you choose. You may wish to choose your own songs or choose a song from your teachers' large library. You will be guided in appropriate choice of repertoire for your level of experience
Breathing
All styles of singing start from efficient breathing and breath support. We are committed to helping singers find a reliable connection to their breathing when they sing. It is very important for singers and actors who need to perform in a naturalistic and conversational way while still making great sounds. This is a goal that is very attainable with the help of vocal exercises as well as conceptual ideas.
Singing Is Like Talking
Often we find that in trying to make "singer-like" sounds, singers do not release their voice the way they are capable of. In reality, the release that singing requires is nearer to conversation-level talking. We will work with singers to help them link their singing with more familiar and natural ways that humans produce sound. Not only does this concept help with great singing technique, but it also helps the singing actor.
For the more advanced singer
Issues of belting, mixing, heavy voice, and light voice (registration) are a passion with Sue. You will be shown how to use these different registers and resonances, and how they apply them to different styles. You will learn how to move seamlessly through your range so that you sound and feel like you are always singing with one voice and not multiple or separate voices in different areas of your range.
Space and Resonance
The space and resonance that a singer uses to sing is a component to what sounds they eventually make. It is a similar concept to musical instruments. Depending on the size and shape of any instrument, a variety of sounds can be made. The sound of different acoustic guitars, for example, is going to be determined by their resonance space. In the same way, singers use the resonance spaces of their bodies to make and manipulate sound. Sue will show you how to use these spaces to create effortless vocal production.
Teaching, Training, and Mentoring
Our teachers offer training and mentoring to aspiring singing teachers and experienced vocal teachers to help them reach their potential as teachers of singing. They are committed to helping singers through their teaching and also helping other voice teachers develop their skills as teachers.
In order to progress…….
You will be advised in strategies for practice to develop your skills. Self-motivation and commitment must come from within. It is important that you stay focused, so lessons are inspirational and enjoyable.